Keynote & Invited speakers
Conference fee & Payment information
Conference fee
Each participant may choose to submit up to two papers. The fee depends on the number of submitted papers as follows:
Corresponding author with 1 paper
260 EUR
Corresponding author with 2 papers
370 EUR
Other participants
150 EUR
The fee includes
   - access to conference sessions,
   - refreshment during coffee breaks,
   - a printed copy of the conference Proceedings
   - confrerence program,
   - conference paper(s) - if submitted
The accommodation is paid separately at the hotel reception desk during the conference. Detailed information will be available soon.
Payment information
The fee can be paid only by bank transfer.
The payment deadline: June 15, 2017
Please make the payment to the following account:
Bank Name: OTP Banka Slovensko
Bank address: Sturova 71, 949 01 Nitra, Slovakia
IBAN: SK46 5200 0000 0000 1533 6383
SWIFT: OTPVSKBX
Account name: Viac ako ucenie
Variable symbol: 12092017
Message for recipient: Insert your surname(s)
Please do not forget to include your surname(s) in the message for recipient. For example, write "Smith" if the payment concerns one person; or "Smith Miller" if two persons are involved; etc.
Organizing Committee
Anton Trník
Conference chair
Constantine the Philospher University, Nitra, Slovakia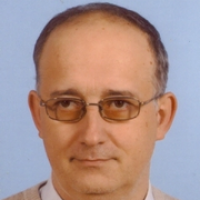 Jurij Avsec
Conference chair
University of Maribor, Krško, Slovenia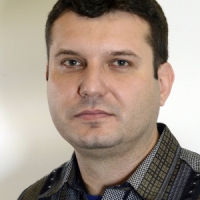 Igor Medveď
Conference chair
Constantine the Philosopher University, Nitra, Slovakia
Lukáš Fiala
Czech Technical University in Prague, Czech Republic
Jan Fořt
Czech Technical University in Prague, Czech Republic
Jan Kočí
Czech Technical University in Prague, Czech Republic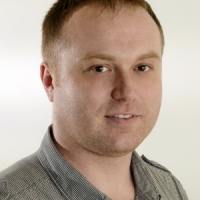 Ján Ondruška
Constantine the Philospher University, Nitra, Slovakia

Tomáš Húlan
Constantine the Philospher University, Nitra, Slovakia

Lubomíra Valovičová
Constantine the Philosopher University, Nitra, Slovakia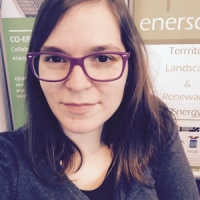 Urška Novosel
University of Maribor, Krško, Slovenia

Sonja Novak
University of Maribor, Krško, Slovenia
International Scientific Committee
Onofrio Annunziata

Texas Christian University

Fort Worth TX, USA

Jurij Avsec

University of Maribor

Krsko, Slovenia

Vlastimil Boháč

Institute of Physics,

Slovak Academy of Sciences

Bratislava, Slovakia

Robert Černý

Czech Technical University

Prague, Czech Republic

Brigita Ferčec

University of Maribor

Maribor, Slovenia

Dariusz Gawin

Technical University of Lodz

Lodz, Poland

Miralem Hadžiselimović

University of Maribor

Krsko, Slovenia

Wolfgang Hohenauer

Austrian Institute of Technology

Vienna, Austria

Shuichi Hokoi

Kyoto University

Kyoto, Japan

Ludovit Kubičár

Institute of Physics,

Slovak Academy of Sciences

Bratislava, Slovakia

Milan Marčič

University of Maribor

Krsko, Slovenia

Peter Matiašovský

Institute of Construction and Architecture, Slovak Academy of Sciences

Bratislava, Slovakia

 

Igor Medveď

Constantine the Philosopher University

Nitra, Slovakia

Nenad Milosevic

Institute of Nuclear Sciences VINCA

Belgrade, Serbia

Zbysek Pavlík

Czech Technical University

Prague, Czech Republic

Zdravko Praunseis

University of Maribor

Krsko, Slovenia

Jay Sanjayan

Swinburne University of Technology

Hawthorn, Australia

Bimal Kumar Sarkar

Galgotias University

Greater Noida, India

Sebastijan Seme

University of Maribor    

Krsko, Slovenia

Henryk Sobczuk

Lublin University of Technology

Lublin, Poland

Bojan Štumberger

University of Maribor

Krsko, Slovenia

Anton Trník

Constantine the Philosopher University

Nitra, Slovakia

Libor Vozár

Constantine the Philosopher University

Nitra, Slovakia

Oldřich Zmeškal

Brno University of Technology

Brno, Czech Republic
Department of Physics

Faculty of Natural Sciences

Constantine the Philosopher University in Nitra

Slovakia 

 

Faculty of Energy Technology

University of Maribor

Krško, Slovenia 

 

Department of Materials Engineering and Chemistry

Faculty of Civil Engineerng

Czech Technical University in Prague

Prague, Czech Republic

 

 VAU (Viac ako učenie)

Non-governmental organization

Nitra, Slovakia
Approximate distances from selected cities
Belgrade
700 km
Maribor
550 km
Bratislava
200 km
Nitra
200 km
Brno
250 km
Prague
450 km
Krško
650 km
Vienna
300 km
Lodz
350 km
Warsaw
450 km
Lublin
500 km
Zagreb
650 km